Udaipur to Haldighati Taxi
Udaipur to Haldighati Taxi – We are one of the most recommended cabs and taxi providers in Udaipur, Rajasthan. Our claim to excellence comes from our commitment to offering the best quality vehicles to our guests, without overcharging them unnecessarily. Operating from Udaipur, we offer reliable Udaipur to Haldighati Taxi and places of interest that adjoin these cities. In fact, we are experts in creating itineraries to make holidays as perfect as they can. For example, when numerous clients come to us inquiring about a nice holiday plan to cover in about 3 days, we can't stop recommending a tour to Udaipur-Haldighati! This is what this short trip has to offer. Book Udaipur to Haldighati taxi at a reasonable rate. Contact Travel Rajasthan with us and get the best taxi in haldighati for safe journey. Call us
About Udaipur
With its exquisite family-owned havelis turned into hotels and picturesque lakes, Udaipur is truly a honeymooners' paradise. However, those looking forward to exploring the city would come across more interesting things. So We Provide the Best Taxi Service In Udaipur and from Udaipur To Chittorgarh, Udaipur to Kumbhalgarh And Udaipur To Mount Abu Taxi. There are iconic temples with amazingly detailed carvings, like the Eklingji temple and Jagadish temple.
Those having a taste for regal life might find their pick in the form of the Sajjangarh, or the monsoon palace, as well as structural marvels like Bada Mahal, and the relatively new city palace. We can also take our clients to the one-of-a-kind vintage car museum, Bharatiya Lok Kala Museum, Shilp Gram, and many more offbeat spots. Finally, our best Taxi in Haldighati service would make it easier to travel the other places of interest.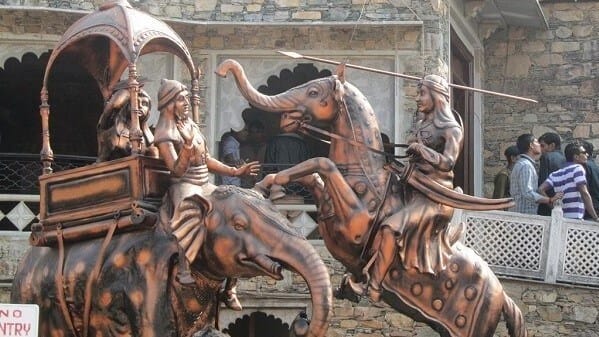 We can also take our guests to the Balicha village, another relatively unexplored spot, which is primarily inhabited by terracotta artisans. Our best Taxi in Haldighati also includes an optional trip to Badshahi Baag, a spot renowned for 'Chaitra Gulab', which is used to prepare healthy and yummy jams, made from the choicest rose petals.