Udaipur to Kumbhalgarh Taxi
Udaipur to Kumbhalgarh Taxi – Kumbhalgarh Taxi Service in Rajasthan is eyed by travelers of various types and they get mesmerized by its massive forts, ancient citadels, beautiful temples, and lakes. The heritage and culture of numerous cities like Jaipur and Udaipur lure thousands of tourists from many countries. If you are a lover of ancient citadels with a royal past, do not miss the Kumbhalgarh fort –located in the Rajsamand district.
This architectural marvel, made by Maharana Kumbha has origins in the 15th century. There are many sights and attractions near the fort and to explore them you need the best taxi service in Kumbhalgarh. You need not look elsewhere when 'Travel Rajasthan with Us' is at your service! We can arrange a taxi service in Kumbhalgarh for touring Kumbhalgarh and nearby places. Udaipur to Kumbhalgarh taxi available with most safe and reliable for local or outstation rides. Get the best taxi service in Khumbhalgarh.
Things to explore at Kumbhalgarh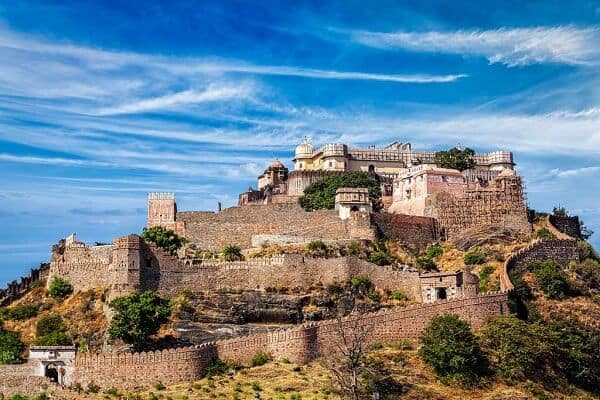 Book Udaipur to Kumbhalgarh Taxi At Affordable Range – Travel Rajasthan with us
Are you planning a trip from the picturesque city of Udaipur to the historic fortress of Kumbhalgarh? Look no further. Travel Rajasthan with us offers an affordable and convenient solution – book your Udaipur to Kumbhalgarh taxi with us.
Udaipur to Kumbhalgarh taxi is a popular route for travelers seeking to explore the rich heritage of Rajasthan. Our taxi services provide a comfortable and efficient way to make this journey. With competitive pricing starting at just INR 2247, you can embark on a memorable road trip without breaking the bank.
Travel Rajasthan with us understands the importance of budget-friendly travel. Our taxi services ensure you get the most value for your money. Whether you prefer a swift one-way trip or a round trip for a more comprehensive exploration, we've got you covered.
Udaipur to Kumbhalgarh taxi not only offers affordability but also reliability. We pride ourselves on providing a seamless travel experience. Our professional drivers are well-versed in the route, offering guidance and insights about the region's landmarks along the way.
So, if you're looking for a hassle-free and affordable Udaipur to Kumbhalgarh taxi, book with us today. Whether you're a solo traveler, a couple, or a group of friends, our services cater to your diverse needs. Make the most of your Rajasthan journey with a comfortable and pocket-friendly taxi service from Travel Rajasthan with us.
Why choose us for touring Kumbhalgarh?
At 'Travel Rajasthan with Us' we offer Taxis from Kumbhalgarh to Haldighati for meeting diverse customer requirements. We have a fleet of well-maintained, air-conditioned Udaipur Airport Taxi Services. Our staffs are well trained and skilled to ensure your trip is devoid of any hassles. You may call us at +91 9829273228 to learn more about our Udaipur to Kumbhalgarh taxi.