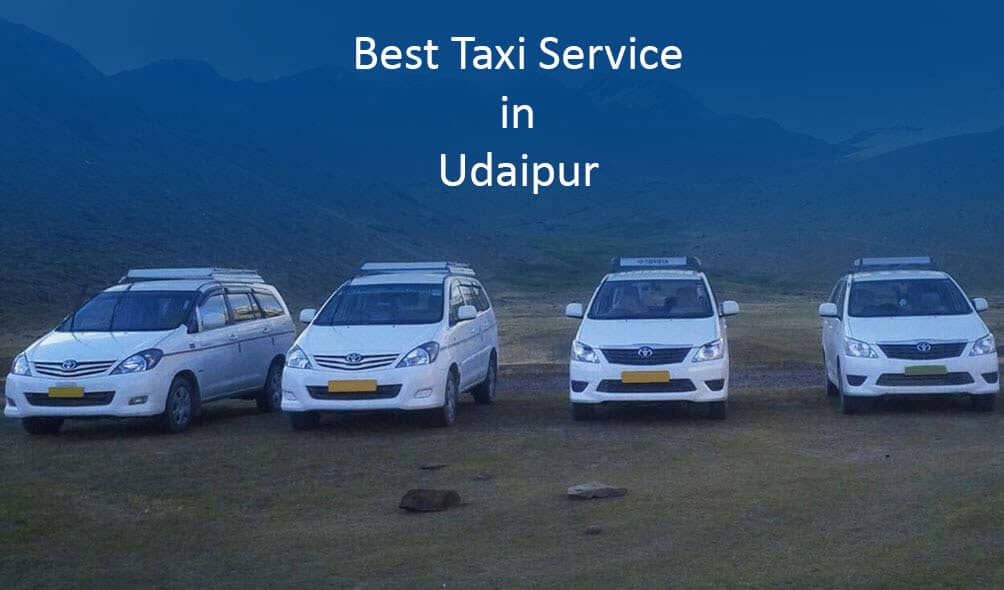 Taxi Serivce in Udaipur
For Taxi Service in Udaipur Why do our clients prefer us over many of our peers? The reason is simple. We have been in the business for years which attests to our reliability. Plus, we are super flexible, friendly, and versatile in providing the Udaipur Sightseeing Taxi caters to the best car hire service in Udaipur in and around the city, tempos for group tours, pick and drop facility from the airport and the railway station, and even outstation tours. We also have an impressive clientele of regular and loyal clients who would call us to cater to their day-to-day requirements. Looking for a taxi service in Udaipur? Look no further! Our top picks offer reliable, affordable, and comfortable taxis for all your needs. Call Us Now for Taxi Service in Udaipur.
Why Tourists Love Us
Our years of experience in the industry testify that we are not just another 'cowboy' company to wither away within a blink of an eye. We have also partnered with some of the most reliable tours and travel companies and hotel chains. That being said, apart from providing with Taxi Service in Udaipur, we help our clients cut short on the hassles of finding the best deals on hotels, searching for a competent guide, and everything that hinders our clients from making the most of their vacations and weekend sojourns. We also understand that sincerity and punctuality are the basic traits that define any organization. We also believe that a satisfied client is likely to be the best advertisement. This propels us to give our best to anybody looking for our Udaipur Airport Taxi Service.
Experience the Best Taxi Service in Udaipur: Our Top Picks
If you're planning a trip to Udaipur and need reliable transportation, you'll want to find the best taxi service available. We've researched and compiled a list of the top taxi services in Udaipur that offer comfortable, affordable, and reliable transportation for all your needs. Whether you're traveling for business or pleasure, these taxi services will ensure you get to your destination safely and on time.
Best Taxi Service in Udaipur
We have an array of small family cars, mid-sized economy cars, and deluxe traveler coaches accommodating 10/12/14 adults, mini busses, and luxury buses to offer to our clients. Our taxi service in Udaipur is available for different destinations. They include, but do not remain confined to one-way or both-way trips from Udaipur to Ahmadabad, Jaipur, Jaisalmer, Mount Abu, and adjoining areas. We also have customized itineraries for our guests. Also, we have partnered with a number of prestigious grand heritage and heritage hotels for visitors looking for a slice of real-life while holidaying. Our 3-star hotel accommodations offer uncompromising comfort at a relatively less price. Also, our budget hotels make for a simple yet comfortable stay.
Read reviews and ask for recommendations from locals.
One of the best ways to find a taxi service in Udaipur is to read reviews and ask for recommendations from locals. Check out online reviews on platforms like TripAdvisor or Google to see what other travelers have to say about their experiences with different taxi companies. You can also ask your hotel or hostel staff, or even locals you meet during your travels, for recommendations. They may have insider knowledge about which companies offer the best service and value for money.
Check for transparent pricing and no hidden fees.
When choosing a taxi service in Udaipur, it's important to look for a company that offers transparent pricing and no hidden fees. This will ensure that you know exactly what you're paying for and won't be surprised by any additional charges. Look for a company that provides a clear breakdown of their pricing structure, including any additional fees for things like tolls or airport pickups. You can also ask for a quote upfront to avoid any surprises later on.