Hire budget cars, luxury cars, vintage cars for wedding transportation in Udaipur, with our Udaipur wedding car hire rental package. Call Now for Best Package.
Luxury Cars for Weddings & Events
Best Car Rentals For Events

Travel Rajasthan With Us has been a favorite for days out for many years and as we provide the best car rental for events specialize in offering our services for all occasions.
No matter what your upcoming event, we guarantee to be able to get you there in comfort, style and will even get you there in plenty of time due to our drivers' exceptional time-keeping skills and knowledge of the roads.
Travel Rajasthan With Us offers a wide range of best car rentals for events to suit the requirements of individuals, business travelers as well as tourists.
Ranging from budget cars rentals to the luxury car rental and A.C. mini coach in Udaipur, we have it all to offer to our clients. We offer You a wide range of the best car rentals for events, Rajasthan to choose from, that suit your specifications and fit in your budget.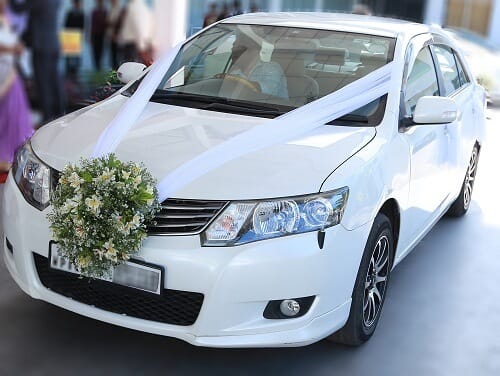 Wedding Car Hire in Udaipur
If a wedding has to run smoothly everyone needs to get to the right destination at the right time, so here we also provide
wedding car hire in Udaipur.
To keep the importance of transport in mind we do the arrangement for transpiration as well and that helps in picking up guests from the airport and dropping them at the marriage venue, etc and etc. Travel Rajasthan With Us is a
Udaipur
-based public transport provider company.
Transport at your Service The
Travel Rajasthan With Us
team takes care of your esteemed guests and friends the way you want. It specializes in offering safe, affordable, and comfortable travel.
It presents a fleet of well-maintained luxurious cars and buses for hire. The variety of cars we offer depends upon your travel requirements and budget for Transportation.