We offers the Best Tempo Traveller in Udaipur city with a wide range of vehicles to meet customers needs. Affordable Price with Quality Service & Best Drivers.
Tempo Traveller in Udaipur
Planning a trip to Udaipur? Make your travels easy, comfortable, and stress-free with a serviced Tempo Traveller. Enjoy great value for money prices for convenient and luxurious travel in the city.
Why Choose Our Luxury Tempo Traveller?
Our Luxury Tempo Traveller in Udaipur is the perfect choice for comfortable, stress-free travel in Udaipur. It comes with all the necessary amenities for a smooth and enjoyable journey, such as air conditioning, luxury seating, entertainment system, charging sockets, and more. You'll also benefit from our experienced drivers who will ensure your safety and peace of mind on your journey.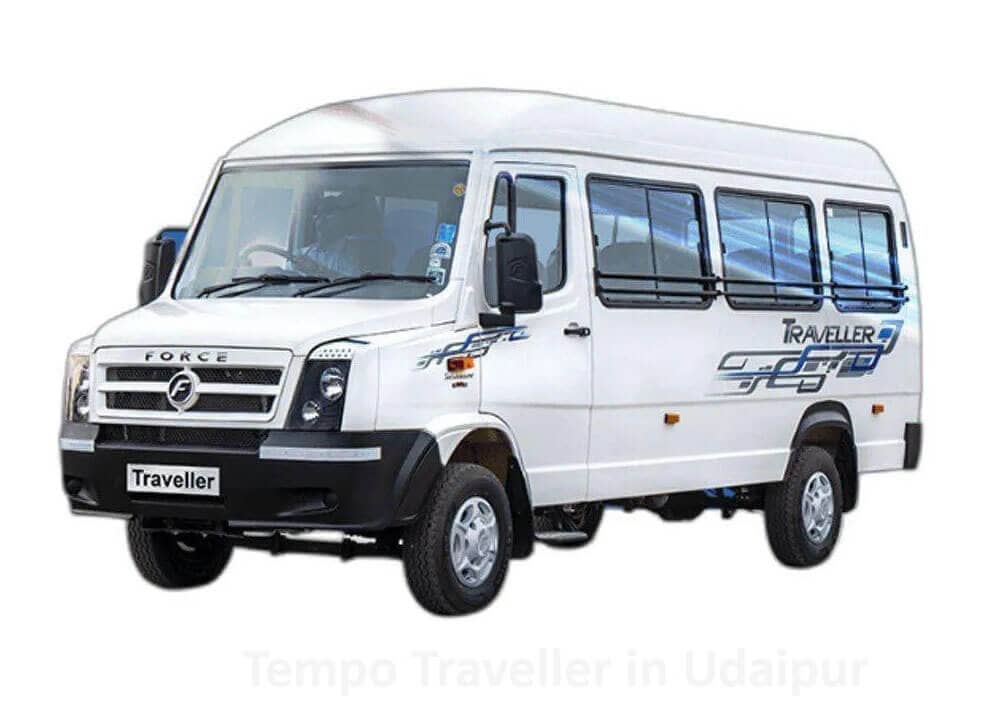 What Services Does the Luxury Tempo Traveller Offer?
Our luxury Tempo Traveller offers a range of services to make your Udaipur journey as comfortable and convenient as possible. Our drivers provide attentive service, allowing you to sit back, relax, and enjoy the scenery and cultural attractions that Udaipur has to offer. We also offer round-the-clock assistance for any queries or requests you might have during your journey. Moreover, our prices are highly competitive and you can take advantage of great value for money when you book our Tempo Traveller in Udaipur.
How Do I Book a Luxury Tempo Traveller in Udaipur?
Booking a Tempo Traveller in Udaipur is extremely simple and hassle free. All you need to do is visit our website and fill out the relevant form with your details. After submitting the form, we will get in touch with you to confirm your booking and provide all necessary information about your luxury Tempo Traveller trip. Our team is also available for round-the-clock assistance for any queries or requests that you may have regarding your booking.
Can I Get Early Bird Discounts?
Yes, you can avail early-bird discounts on your Tempo Traveller booking if you book before 3 days. Our early-bird discounts have been created to provide our esteemed customers the best prices and value for money services. Furthermore, we offer special price packages that are tailored to fulfil any special requirements such as number of passengers and trips duration.
Are There Any Other Benefits?
In addition to the early-bird discounts, booking a Tempo Traveller in Udaipur with us also provides you with several other benefits, such as complimentary mineral water bottles, umbrellas and a shopping bag for your convenience. We also provide you with an experienced driver who knows all the routes and will ensure a safe journey for you. Lastly, we have a dedicated customer service team that is available 24/7 to answer any questions or resolve any issues you may face during your trip.