Experience seamless Udaipur Airport Taxi Service with a luxurious, serviced taxi available to book now. Don't miss out on great value for money prices for quality service.

Udaipur Airport Taxi Service
Planning a trip to Udaipur and need a reliable taxi service? Look no further than our Udaipur Airport Taxi Service. Our experienced drivers will ensure a stress-free travel experience, whether you're heading to your hotel or exploring the city's sights. Book now to secure your ride. We offer low cost Udaipur airport taxi service. Travel Rajasthan with Us offers best airport taxi service at affordable price. Professional & Polite Drivers.
Book a Udaipur Airport Taxi Service Now at Affordable Rates!
There are many reasons to choose our Udaipur Airport Taxi Service for your next trip. Firstly, our drivers are experienced and knowledgeable about the city, ensuring a smooth and efficient journey. Additionally, we offer competitive pricing and a range of vehicle options to suit your needs. Plus, our 24/7 customer service ensures that you can always reach us if you have any questions or concerns. Book now for a stress-free travel experience in Udaipur.
Planning a trip to Udaipur? Make your travels easy, comfortable, and stress-free with a serviced Tempo Traveller. Enjoy great value for money prices for convenient and luxurious travel in the city.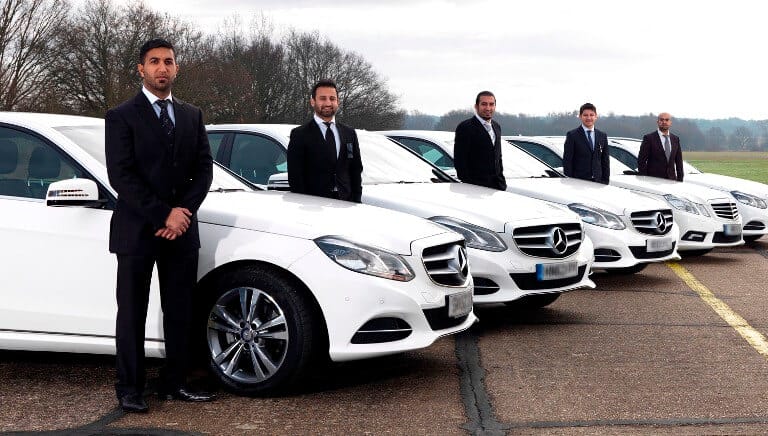 Easy Booking Process:
Our Udaipur Airport Taxi Service offers an easy and convenient booking process for our customers. You can book your taxi online through our website or mobile app, or simply give us a call. We also offer flexible payment options, including cash, credit card, and online payment. Our goal is to make your travel experience as hassle-free as possible, starting with the booking process. Book now and let us take care of the rest.
Experienced and Professional Drivers:
Our Udaipur Airport Taxi Service only hires experienced and professional drivers who are knowledgeable about the local area and can provide you with a safe and comfortable ride. Our drivers are also trained in customer service, ensuring that you receive the best possible experience from start to finish. We take pride in our drivers and their ability to provide our customers with a stress-free travel experience. Book with us and experience the difference of a professional taxi service.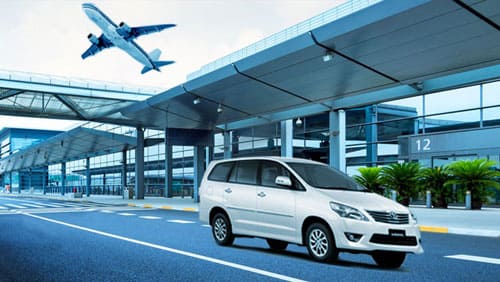 Wide range of vehicles to choose from:
At our Cab Service in Udaipur, we understand that different travelers have different needs when it comes to transportation. That's why we offer a wide range of vehicles to choose from, including sedans, SUVs, and even luxury cars. Whether you're traveling solo or with a group, we have the perfect vehicle to accommodate your needs. Plus, all of our vehicles are well-maintained and equipped with modern amenities to ensure a comfortable and enjoyable ride. Book with us and choose the vehicle that best suits your travel needs.
Competitive pricing and transparent billing:
At Udaipur Sightseeing Taxi, we believe in providing our customers with competitive pricing and transparent billing. We understand that no one likes surprises when it comes to paying for transportation, which is why we provide upfront pricing and detailed billing information. Our rates are affordable and we never charge hidden fees or extra charges. You can trust us to provide you with a stress-free and budget-friendly travel experience. Book with us today and experience the difference of our transparent billing.

Best Airport Taxi Service
Best Airport Taxi Service – The Maharana Pratap airport or the Udaipur Airport is just 22 km east of Udaipur in Rajasthan. Named after the legendary ruler of Mewar, Maharana Pratap, the airport can manage about 600 passengers during peak hours. Also, it has the most advanced landing facilities, including NDB, DME/VOR, and the like. Plus, our Rajasthan makes it easy for all the guests, traveling from far and wide to retire to their hotels without much ado. Airport Transfers
Why Take Our Services
Travel Rajasthan With us is known for the best taxi services in Udaipur city. Our services are backed by very positive customer testimonials from all quarters. Our rates are absolutely competitive and we even accept credit/debit card payments for no extra charge. This makes it easier for clients who might not carry enough cash right after landing from a different city. The rate we charge for the Udaipur airport taxi service also includes the toll taxes. We always send professional and courteous drivers to escort our guests. Plus, our conditionally free cancellation policy helps us earn those extra brownie points. And with no queues, no delays, and no harassment to encounter, our guests reach their destination quickly.
Why Choose Us for Udaipur Airport Taxi Service?
Safety is paramount to us, even for our little guests. That being said, we also offer our clients to pre-book child-seats, so that the children remain safe and comfortable throughout the journey. We provide a lot of value-added services, including free WiFi, porter service, and bottled drinking water while meeting and greeting. Also, to avoid unnecessary stresses, we offer to carry your sports equipment, if any for free. After all, our guests need some pampering while on the go!

What Else We Offer
Best Airport Taxi Service – Apart from our signature service, airport transfer in Airport, we also offer car hire for local usages. Our best taxi services in Udaipur is also available for corporate cab hire Services, as well as for events, organizations, parties, and marriages. On that being said, anyone looking forward to taking a break from the mundane, daily life, then planning a quick trip to Udaipur is the way to go. Even our overseas guests vouch that this romantic city takes all their stress and worries away. And it is on us to make memories really cherishing for all.
FAQs
Are There Any Other Benefits?

In addition to the early-bird discounts, booking a Udaipur Airport Taxi Service with us also provides you with several other benefits, such as complimentary mineral water bottles, umbrellas and a shopping bag for your convenience. We also provide you with an experienced driver who knows all the routes and will ensure a safe journey for you. Lastly, we have a dedicated customer service team that is available 24/7 to answer any questions or resolve any issues you may face during your trip.

Can I Get Early Bird Discounts?

Yes, you can avail early-bird discounts on your airport taxi booking online if you book before 3 days. Our early-bird discounts have been created to provide our esteemed customers the best prices and value for money services. Furthermore, we offer special price packages that are tailored to fulfil any special requirements such as number of passengers and trips duration.

How Do I Book a Airport Taxi Service in Udaipur?

Booking a Udaipur Airport Taxi Service is extremely simple and hassle free. All you need to do is visit our website and fill out the relevant form with your details. After submitting the form, we will get in touch with you to confirm your booking and provide all necessary information about your airport taxi booking. Our team is also available for round-the-clock assistance for any queries or requests that you may have regarding your booking.

What Services Does the Udaipur Airport Cabs Offer?

Our Airport Taxi offers a range of services to make your Udaipur journey as comfortable and convenient as possible. Our drivers provide attentive service, allowing you to sit back, relax, and enjoy the scenery and cultural attractions that Udaipur has to offer. We also offer round-the-clock assistance for any queries or requests you might have during your journey. Moreover, our prices are highly competitive and you can take advantage of great value for money when you book our Airport Taxi Services.

Why Choose Our Udaipur Airport Taxi Service?

Our Taxi for Airport is the perfect choice for comfortable, stress-free travel in Udaipur. It comes with all the necessary amenities for a smooth and enjoyable journey, such as air conditioning, luxury seating, entertainment system, charging sockets, and more. You'll also benefit from our experienced drivers who will ensure your safety and peace of mind on your journey.